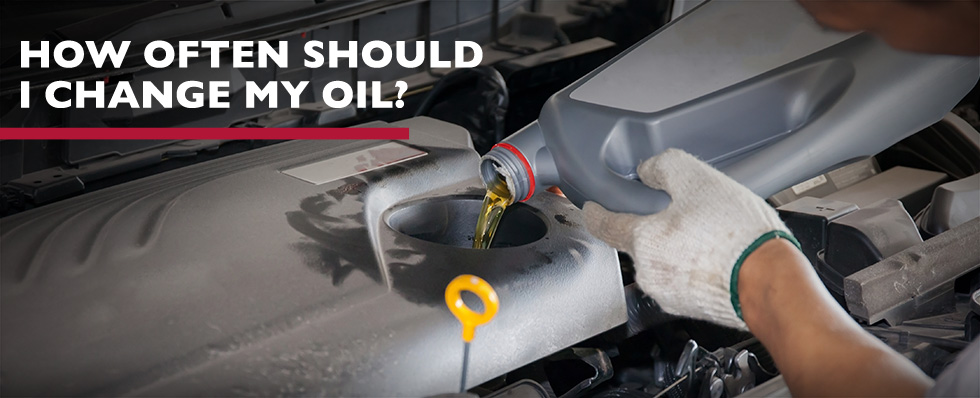 The goal of our Crown FIAT certified technicians is to make sure your FIAT vehicle remains in superior condition at all times. Whether your vehicle needs a routine check-up, repair, or something simply does not feel or sound right, our trained employees in our Dublin Service Center are ready to assist you. Don't wait until it's too late to discover issues with your vehicle-stop by our service center today for your next tune-up or oil change service. Oil changes are especially significant to the long-term operation of your vehicle. We can help you decide when it is time to get your next oil change! If you need your oil change done right away and your time is important, use our Express Lane Fast Oil Change service, we will get you in and out fast.
When Should I Get an Oil Change?
You may think you should change the oil every 3,000 miles, but technological advances render this suggestion unnecessary for some models. Using synthetic oil, for instance, reduces the amount of time needed between oil changes due to its longer life cycle. Conventional oil, however, may be best suited for some models, so always refer to your vehicle's manufacturer for guidance. To expand the life of your engine, it is always a good idea to check your owner's manual to figure out the recommended maintenance schedule and track your maintenance. Ignoring scheduled oil changes can be detrimental to your engine, which means your vehicle will cease to function properly in the end. At Crown FIAT of Dublin, we will gladly take care of your vehicle and change the oil for you.
How Can I Help Extend the Life Cycle of my Oil?
One thing you absolutely do not want to do is wait until your vehicle's oil light illuminates. Low oil is almost as bad as having no oil because there is simply not enough to lubricate all of your engine's moving parts. It is best to check your oil level often, especially after long trips, to ensure your vehicle is still safe to drive. Certain types of driving, such as frequent short trips, can shorten oil life, so it might be a good idea to thoroughly plan out driving trips to decrease service intervals. It will also benefit you to spend money on quality oil rather than cheap oil. Cheap oil is not worth the damage it could do to your engine. We only supply high-quality oil at our FIAT Service Center in Dublin.
Certified Technicians in Dublin, OH
Our friendly staff is always available to help you when an issue arises with your vehicle. Our employees are professional and sincere, so you can anticipate supreme customer service and achieve peace of mind. We know your time is valuable, and our plan is to serve you in a timely manner to get you quickly back on the road. Whether you are in need of a major repair or you simply come in for an oil change service, our Service Center technicians will resolve any problem that occurs. Schedule an appointment with us today and see why we are recognized as a top-ranking dealership!
Looking to save money on your next vehicle service? Check out our Service Specials in Dublin Ohio.